Personal Finance
Consumers in This State Could Save $470 Million on Gas and Groceries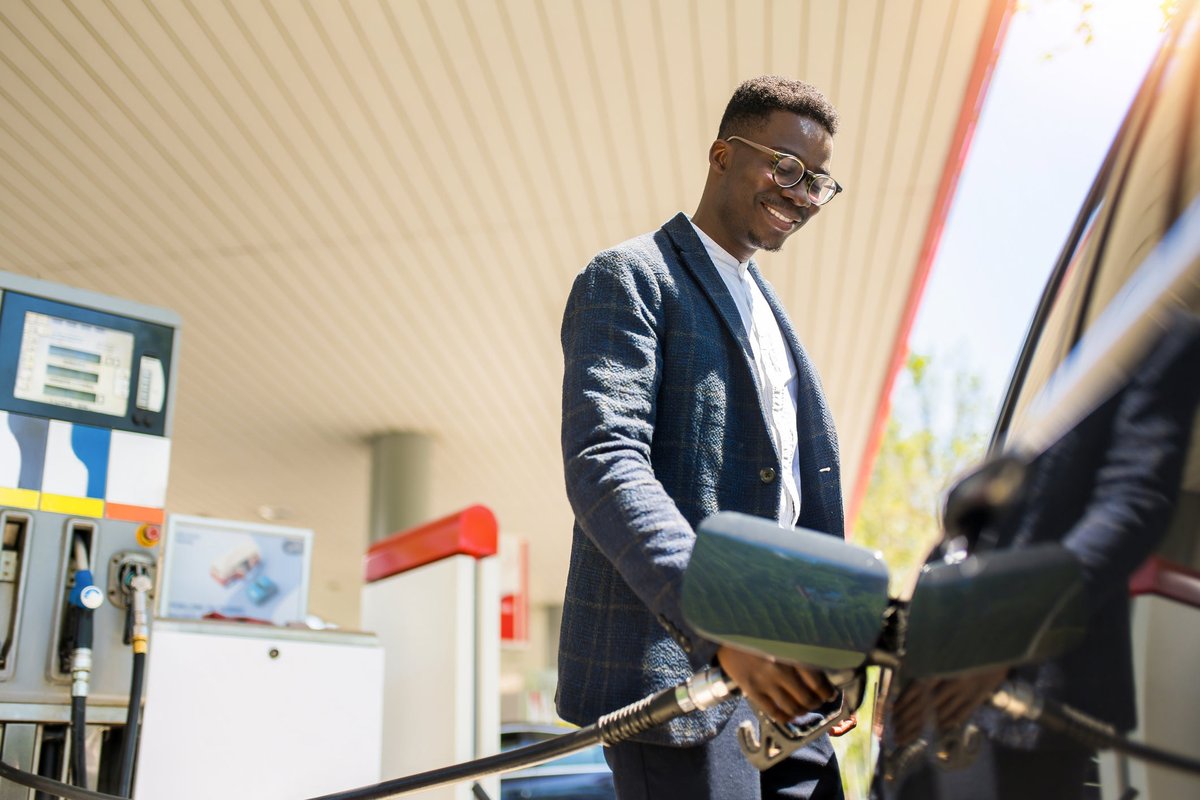 Talk about a lifeline.
---
Key points
Many people are spending more money than ever on gas and groceries.
Illinois is taking steps to ease that burden by eliminating certain taxes on essential goods.
---
Since mid-2021, Americans have been grappling with wild levels of inflation. And things were only made worse by the Ukraine conflict. Gas prices were already up before the crisis overseas began. But now, consumers are increasingly feeling the pain at the pump.
Things have gotten so bad that lawmakers have tried coming up with ways to ease the burden on cash-strapped Americans. Some lawmakers even called for a gas stimulus earlier on in the year in an effort to help consumers stay afloat financially.
But one state is taking steps to help consumers save a bundle on gas and groceries. And that alone could make it so that millions of people are able to avoid debt and leave their hard-earned savings intact.
Illinois is throwing residents a bone
Illinois recently released its fiscal 2023 budget, and it contains a few key provisions designed to help residents better manage their rising living costs. For one thing, the budget allows for a total of $685 million in direct rebate checks to workers with an income limit of $200,000 for individuals and $400,000 for joint filers. Those checks will total $50 per person and $100 per dependent, for up to three children per family.
Additionally, Illinois will be suspending its tax on groceries for a year, resulting in $400 million of savings for consumers. It's also suspending its fuel tax for six months, saving consumers an estimated $70 million. All told, that's a good $470 million in savings for Illinois residents to benefit from.
Other ways to save on groceries and gas
The fact that Illinois is suspending taxes on groceries and gas for a period of time is extremely helpful. But there are other steps consumers can take to save in both spending categories.
It may be possible to lower supermarket bills by doing more meal-planning in advance, as well as making lists before shopping and sticking to them. Being more organized could result in fewer purchases — and smaller grocery bills.
Meanwhile, planning outings more strategically could result in fewer vehicle fill-ups — and less money spent at the pump. Carpooling achieves a similar goal, so it pays to see if that's an option, whether in the context of going to the office or getting children to and from school and activities.
Consumers might also reap savings on gas by paying in cash instead of swiping their credit cards. While many credit cards do offer generous cash back on fill-ups, it pays to run the numbers to see if there's greater savings to be had by paying in cash and snagging a much lower price per gallon.
All told, it could be a while until grocery and gas prices come down. And since those are expenses consumers can't just eliminate, it pays to shop and pay for those items as strategically as possible. While residents of Illinois may be getting a much-needed break thanks to suspended taxes, that's not the case universally, so some people may need to get creative at a time when prices are through the roof.
Source link